Abdominal etching or six packs surgery in Morocco
The abdominal etching in Marrakech at the doctor Kaoutar El Benna-Ghidalia what is it?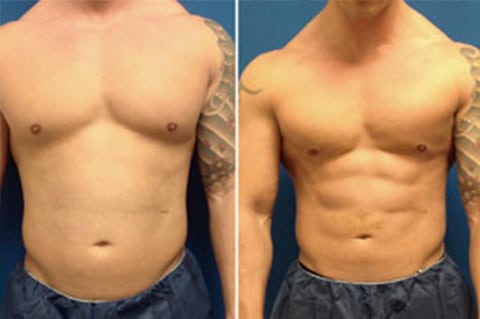 High definition liposuction or abdominal 3D etching or six packs surgery in Marrakech is a great way to improve the overall definition of the abdomen. For some individuals, the genetics of the distribution of their fat prevents them from achieving the appearance of the drawn abdomen they desire. Sport and the diet do not do anything about it. The abdominal etching, a technique of specific type of liposuction, will reduce the remaining fat on the muscles and accentuate the contour of the abdominal muscles.
How is the adominal etching in Marrakech in the clinic of Dr. Kaoutar El Benna-Ghidalia?
The intervention under local or general anesthesia for your comfort consists of removing excess fat according to a pre-defined scheme. Liposuction is carried out with insisitance on the muscles of abdominal contours. Then we put a special dressing that the patient must keep 10 days before discovering the result together. The result of fat loss is immediate and the definition of tracing of the abdominal muscles will be complete at 6 months.
Pour un RENDEZ-VOUS, uniquement par téléphone  merci de nous joindre au :
(+212) 0524380538
Compte tenu du nombre de demandes, il ne nous est plus possible d'envoyer des devis par email. Nous vous prions de venir en consultation.
Pour connaître et exercer vos droits, notamment de retrait de votre consentement à l'utilisation des données collectées par ce formulaire, veuillez consulter notre politique de confidentialité.
Pour nous contacter merci d'utiliser le formulaire page contact.